Commercial catamarans
Jan de Boer Catamarans is not only the address for multihulls for pleasure cruising, we have also been active for many years in the field of catamarans with a commercial application, such as:
Fast catamarans for passenger transport over water
Since 2003, Jan de Boer Catamarans has been closely involved as a nautical consultant in the development, construction and delivery of commercial "multihulls" for fast ferry services.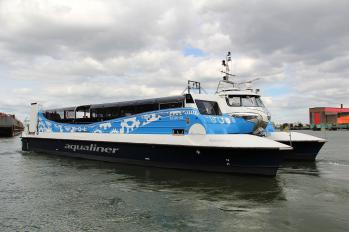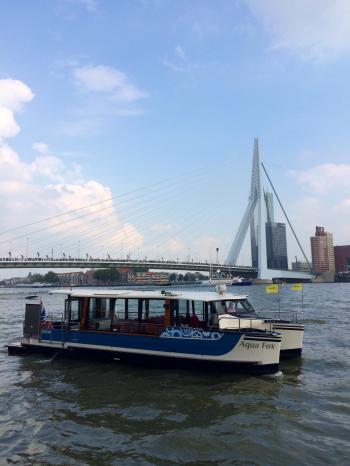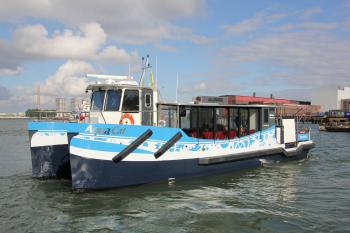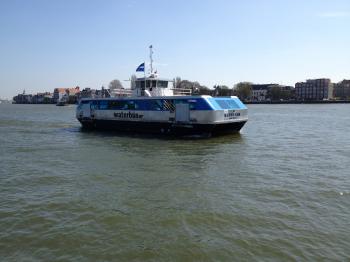 Passenger transport by water is not only of interest in Europe, but also in the Caribbean and in African countries; and often require specific solutions / vessels on site.
An example could be a combination of passenger and freight transport on rivers, lakes and coastal waters.
In this context, Jan de Boer Catamarans works closely together with leading naval architects to develop new, advanced ferry ships, tailored to the intended sailing area and the sailing schedule.
Special catamarans for e.g. supplying wind farms at sea
This project was developed in collaboration with the French shipyard Alumarine and naval architect Bureau Mauric from Nantes / France to supply the planned large wind farms off the Breton and Normandy coast in France.
The design is a semi-swat catamaran design with a length of 28 m, which is suitable to transport 24 maintenance technicians to the wind turbines at sea at 25 knots.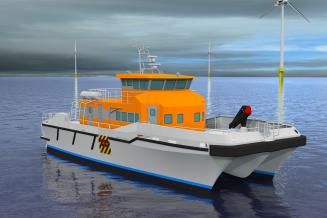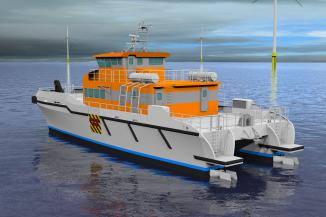 Special fast catamarans for commercial purposes
Jan de Boer Catamarans has a close cooperation with specialized naval architects for the development of special, fast catamarans for commercial purposes, which can be deployed within Europe and coastal waters worldwide.
Recently Jan de Boer Catamarans developed a special day charter catamaran in collaboration with naval architect Marc Lombard from La Rochelle.
This special design is ideal for guests who come on board with a wheelchair and can move around independently on the front- and rear deck because of the flush deck.
This design can be built in aluminium, as well as in composite in lengths of 62 - 75 ft.